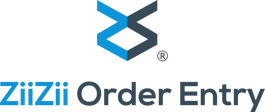 Order entry and printing…
ZiiZii makes it easy.
Built for wholesale distributors with industry specific features, ZiiZii is the all-in-one solution that increases sales rep productivity and customer loyalty.
More sales, less expenses.
That's not a typo.
ZiiZii Order Entry is an ordering and shelf label printing solution for B2B sales.
With ZiiZii users always have access to an up-to-date electronic catalog on virtually any device. Using this catalog, they can order at any time and print shelf labels in-store as required.
Having access to accurate and detailed product information at the time of ordering, our customers report an increase in same-store sales and a dramatic decrease in product returns.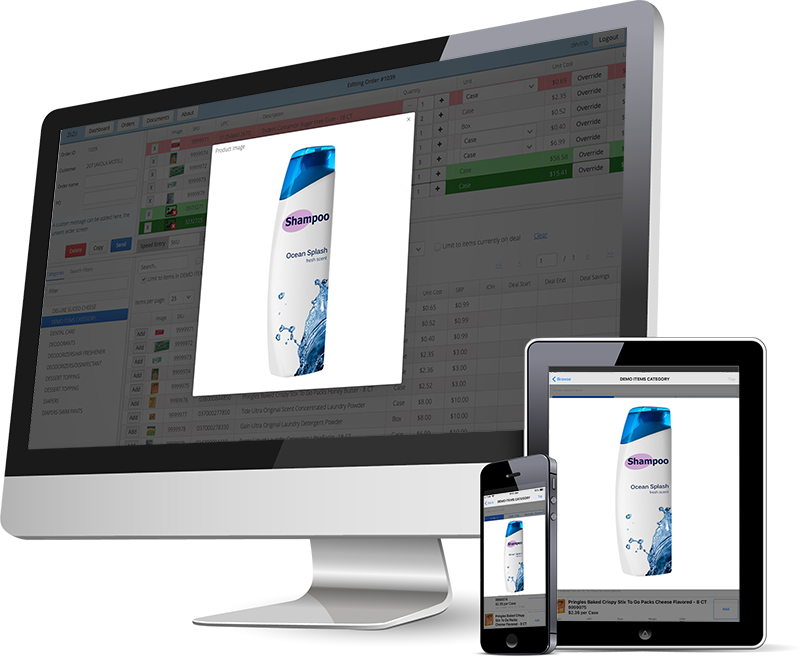 Take order entry to a higher level.
We Work with Everything
Use ZiiZii with Android, iOS, web browsers, and even legacy terminals.

No Internet, No Problem
ZiiZii works in offline mode, so when someone doesn't have an internet connection they can still be productive.

Increased Order Size
Product images, catalog search, category view, sale items and more. Finding items quickly makes it easy for users to order more.

Stay In-touch
Instantly put media like recall notices, product announcements and sales flyers at users fingertips with our documents feature.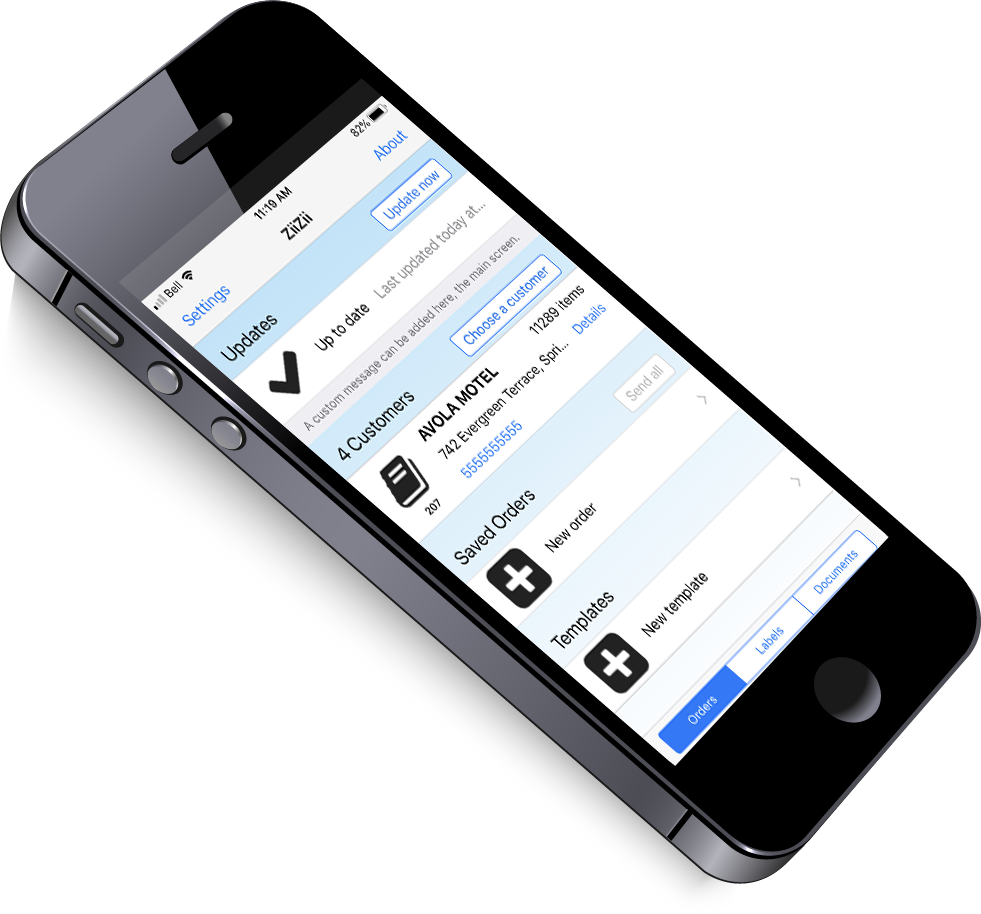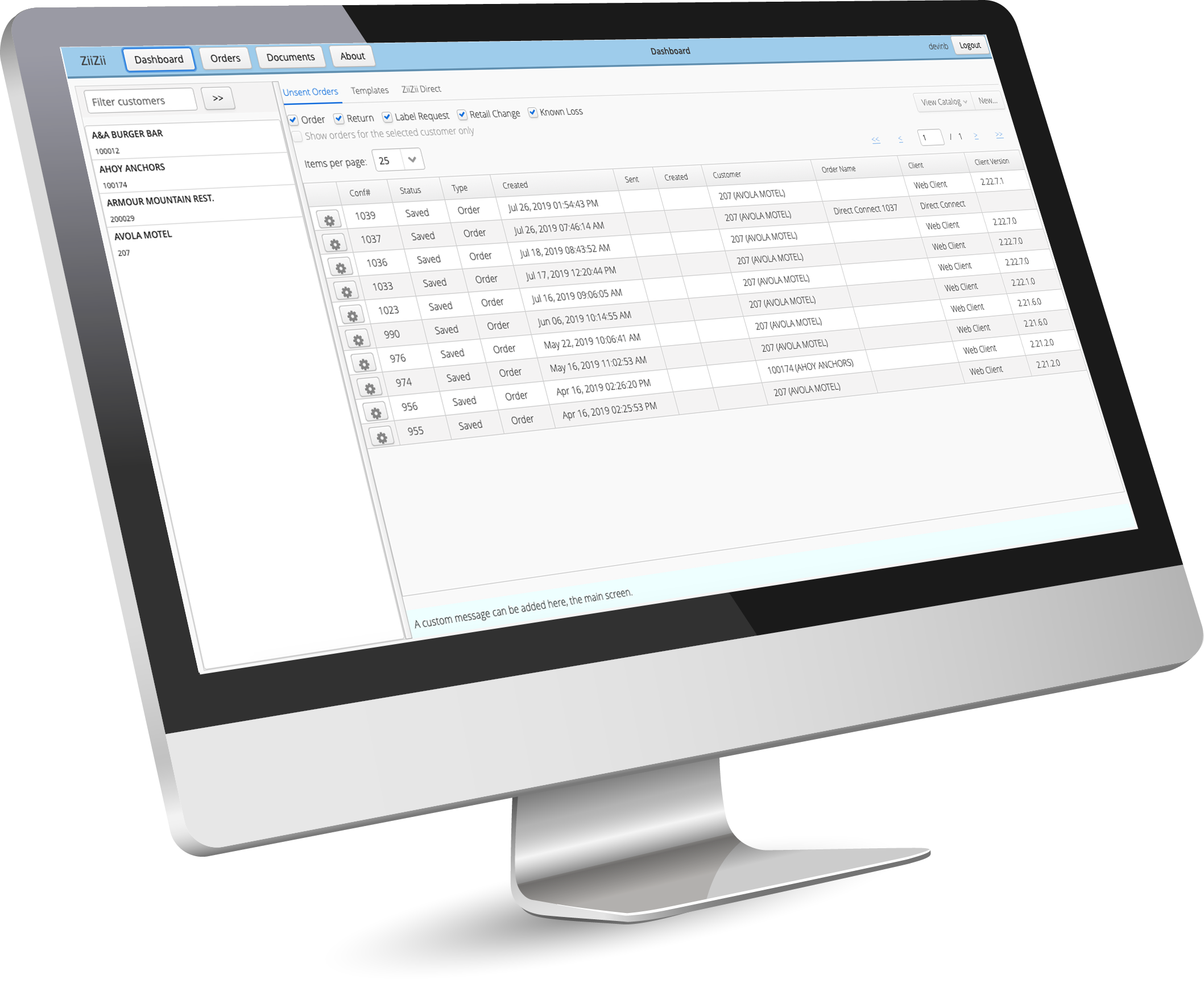 Order In Seconds
Features like barcode scanning, templates and order history give your users the tools to quickly build and send orders.

Accurate Order Entry
With support for account-specific catalogs, ensure customers only see their authorized items and unique pricing.

Flexible Ordering
Need to process label requests or credits? ZiiZii supports a wide range of custom order types.

Build Trust
Give customers the option to verify received orders and quickly address any potential discrepancies.

Mackoul Distributors Inc.
"I would recommend ZiiZii as a simple, economical and effective order system for any distribution company."





Glidewell Distributing
"ZiiZii has been a great asset to our business, it's economically priced and extremely easy to use. The setup was quick and we find that users enjoy using it right away with little to no training."


Doyles Sheehan
"The support we receive from their sales and development team are second to none. They are constantly innovating their product and growing alongside of us."

Shelf-label printing you'll stick with.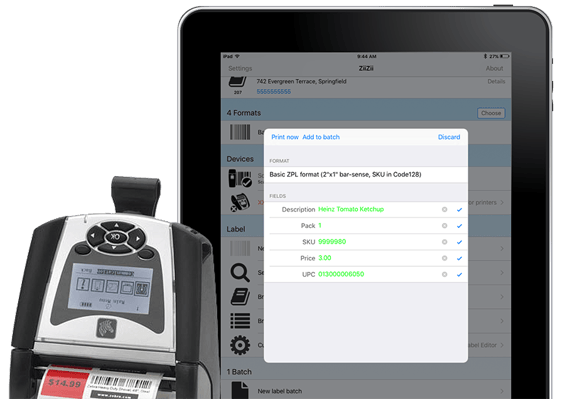 Scan-to-print
Quickly print new item labels by scanning product UPCs or item number barcodes.
Multiple label formats
Support for an unlimited number of label formats based upon your requirements.
Single & batch print
Print individual labels or large batches with flexible printing options.
Label search
Search and print from your catalogue without needing to scan barcodes.
Custom labels
Use the blank label feature to create any label you need on-demand.
Adjustable details
Update information to be printed on a label by easily overriding any field.
Join the industry leaders
who put their trust in ZiiZii
Ordering should be easy
With ZiiZii, it is.